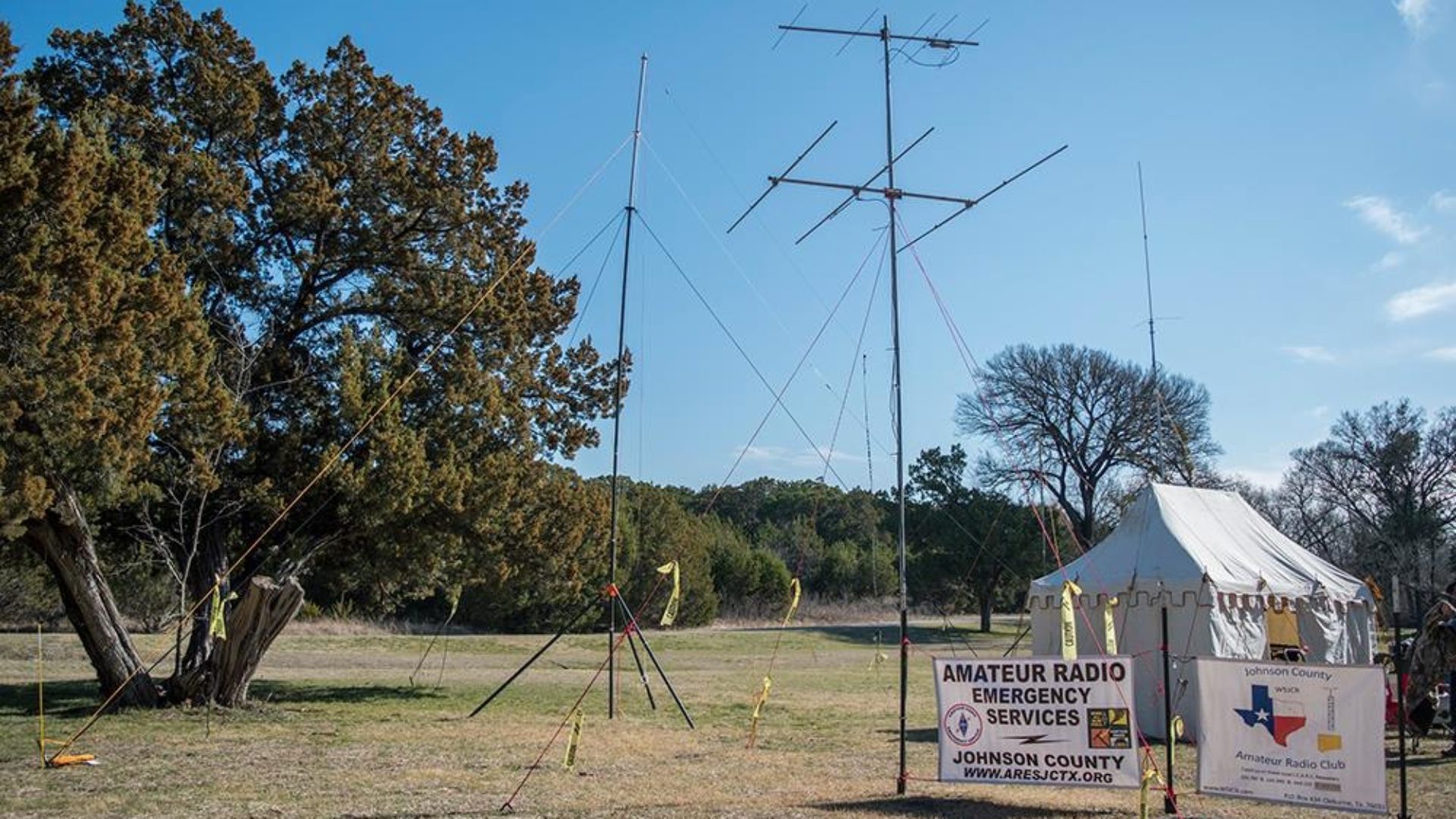 The JCARC
The Johnson County Amateur Radio Club is where amateur radio operators come together to experience, grow, serve the community, and have fun. We bring our skills together to teach technologies both old and new, and preserve a world wide hobby. We also provide a service to the community, aiding in communication assistance when necessary.
To lend radio and communication assistance to federal, state, and municipal agencies in times of emergency, including but not limited to times of impending storms and severe weather, and to assist in disaster relief operations and other community functions; to lend radio and communication assistance to nonprofit civic groups; to stimulate adherence to a code of ethics both written and understood; to encourage compliance with existing Federal Communication Commission rules; to promote and further the science of amateur radio; and to foster efficiency in the operation of amateur radio through public education.
What do we do?
First, we meet on a monthly basis to go over important club business, receive training, and enjoy the fellowship of others in the hobby. We also participate in events throughout the year, to help exercise our skills, use some of the bigger equipment, and interact with other clubs from other areas. Field days are important to help test emergency equipment, and practice our skills communicating with others from across the world.
We also serve our community by volunteering our skills and equipment for necessary communications. We often help local groups with safety communication for events, like parades, cycling races, and others. We also provide communications during emergency situations, such as severe weather, natural and other disasters, or any other events that we may be called in to help.
Want to learn more? Check out some of the links below!
Club Constitution and By Laws
As an official club, we have a constitution and by-laws that state the rules, regulations, and functions of the club, its officers, and members. All members of the club each year sign an agreement stating that they will abide by these as written. You can view both of these documents by clicking on the appropriate button below.